Women can play Box Lacrosse too!
No really, they can! At the European Box Lacrosse Championship in Hannover women will also have a chance to play!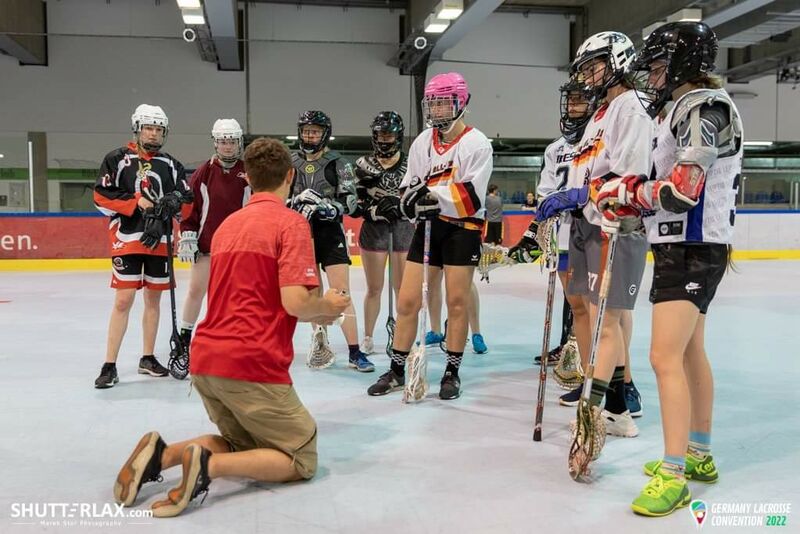 When?
Clinics
Friday (5. August) from 6pm
Saturday (6. August) 12:30 - 3pm
At DHC Hannover (secondary location of the EBLC)
Halftime scrimmages
Saturday (6. August) from 4pm
At huus de groot, EISARENA Mellendorf (primary location)
We will have clinics for any women interested, regardless of previous experience! You've been to tournaments and had plenty of Box practice? Great! Help us grow the game! You've never touched a men's stick? Well, it's about time you put on some gear and try!
The best part? You will be in the 3rd place game and final game of the tournament! During the halftimes of the men's games, we'll get to show off what we learned and hopefully inspire many more women to step in the box!
So come to Hannover! Watch the best of Europe's Box Lacrosse players and then do it just like them!
Worried about equipment? We'll figure it out together! If you can borrow some at home and bring your own, that's wonderful. If not there'll be 14 national teams with full rosters in attendance, we'll get you covered!
Sign up now https://forms.gle/9Zi52wL9rhZHvfww6
Any other questions before you sign up?
Just ask! DM us on Instagram @sheboxlacrosse, send an email to flomaba169@gmail.com or text me (Flo) on WhatsApp +49 15789121203
You're one of the players or support staff at EBLC? And you want to share your love of the game? Stop by and share your skill and experience with us girls! You know where we'll be and we'd love to learn from you. While you're at it, bring your girlfriend, sister or daughter and have her play with us.